Reviews
Welcome to our reviews and testimonials page.
We are including links to review us on Google, or to create a review to be displayed on this website.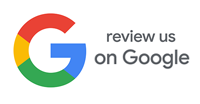 Interstate Irrigation and Lighting
Average rating:
8 reviews
Apr 14, 2023
City & State:
Stone Ridge, Virginia 20105
ROGER is very awesome! We are very impressed with his professionalism and expertise. He showed up right at 8 am which was a great start since we were given a 4 hour window of 8 - noon. Then he proceeded to do his magic. Roger was so impressive with his thoroughness and willingness to guide us through the process and make recommendations. He is definitely the person you want servicing your sprinkler system. Thank YOU Roger!!!!!
Sep 14, 2021
Irrigation system-Redo Manifold and threaded valves
City & State:
South Riding
Roger an irrigation technician (Interstate Enterprises, Inc.), is the consummate professional. Roger is knowledgable, a dedicated problem solver, punctual, respectful, and thorough. He is one in a million. I highly recommend Roger and Interstate Enterprises, Inc. for their outstanding work! The irrigation job completed by Roger was at a fair price and the repair to the irrigation system will last for many years to come.
Nov 25, 2020
Excellent work!
City & State:
Manassas, VA
Roger and Patrick arrived as scheduled and on time to shut down the irrigation system. They encountered a major unexpected issue, quickly determined the best course of action, and got the job done. These guys worked real hard and the entire time were professional, courteous and friendly. I highly recommend Interstate!
Sep 17, 2020
Great Job!
Great work Roger and Norman! We called to have some adjustments and minor repair to our system. Interstate sent someone the next day! Roger and Norman were extremely friendly, helpful, and efficient. They made all the adjustments in less than an hour and even corrected an issue we were not aware of. Highly recommended!!
May 9, 2020
fantastic job!
I am thrilled with Interstate Irrigation and the work of Mario Linares. Because of recent pool work at our house our irrigation system had a number of problems. What I loved about Mario is that he would not stop until it was perfect. He found leaks, broken sprinkler heads and cut wires and fixed them all. I could not believe his commitment to "a job well done". Thank you Interstate!
Google Review by Jeffrey K. Hollingsworth
Nov 29, 2019
Sprinkler System Install
City & State:
Fall Church, VA
Just had them install a sprinkler system in my yard. I am very impressed. Their bid was the best price and the most responsive to my statement of work. The crew did a great job of installing the system. They carefully avoided both public utilities and my yard lighting wires. They also routed the pipes to avoid major tree roots in a very clever way. I was pleased to see they used copper pipe for the interior run in the basement (about 20 feet). They also used copper pipe on the risers for two hose bibs that were part of the project.
Google Review by Danelia Trujillo
May 20, 2019
Garden Design
City & State:
Alexandria, VA
We hosted a party for my daughter last week. It's a going away present since she's spending some years abroad for studies and we held the party at the garden designed and decorated glamorously by these guys. It was fantastic.
Aug 13, 2018
Facebook Review
City & State:
Alexandria VA
Interstate installed our in-ground yard sprinkler system several years ago. Like clockwork, they contact me in the spring to visit and turn the system on for the season. At the end of the summer or early fall, I get an email to schedule another visit. On this visit, they fully drain the system so it doesn't freeze during the winter. This past Saturday, the technician set me up for this season. He fully tested the system, and lubricated sprinkler heads that were not fully extending.